Everything You Need to Know About Documents and the Application Process of Malta Study Visa
Malta study visa – Each year, the need for talented professionals grows in industrialised nations. Many governments have welcomed qualified imported professionals to address sector gaps.
Malta is one such little European country. This country is a collection of islands that are relatively tiny yet self-sufficient. Malta has lately made headlines for luring thousands of international students and working professionals.
Malta provides high-quality education and a good level of life, as well as several additional advantages to all foreign professionals. If you have always been fascinated by nature, Malta is the ideal study-abroad location for you.
Beautiful waterfalls and beaches may be found here. Malta also boasts a sizable English-speaking population, which is a significant advantage for overseas students. The government encourages research and trained workers by offering a variety of tax breaks.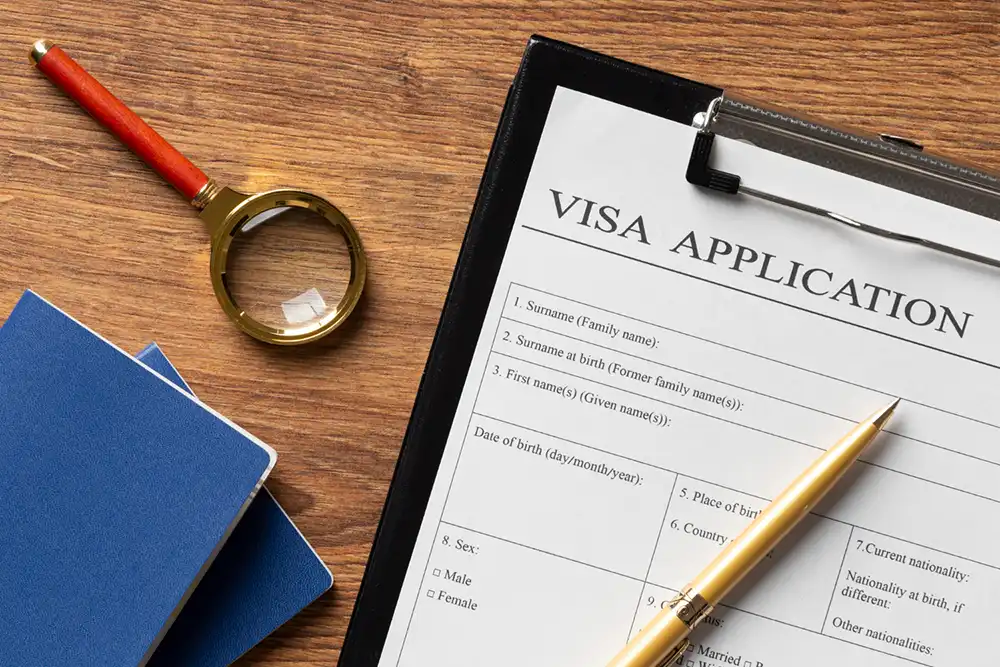 You must complete numerous tasks before moving to Malta for your education. The Malta student visa is one of the most crucial considerations. Understanding the Malta student visa procedure, on the other hand, might be difficult. One of the best Malta study visa consultant in Amritsar, such as Capital Immigration Consultants, comes in. We'll walk you through the crucial facts you need to know about the Malta student visa application procedure in this blog.
What documentation is required for a Malta study visa?
Let us now explore how to obtain a study visa for Malta after we have established the requirement for one. The following section explains how to apply for a student visa. Let's start with the paperwork you'll need for your visa application. The following are a list of these supplementary documents:
Acceptance Letter
The most important requirement is a valid admission letter from a Malta-based university.
Valid Passport
Ensure your passport is valid for the duration of your stay in Malta.
Passport-Size Photographs
Provide current passport-sized pictures in accordance with the Maltese authorities' standards.
Proof of Financial Means
Demonstrate that you have enough money to pay your tuition, living expenses, and return transportation.
Medical Insurance
Get complete health insurance for the duration of your stay to Malta.
Language Proficiency
Depending on the course, you may be required to demonstrate your ability in English or another related language.
Educational Documents
Include your academic transcripts, certifications, and any other papers pertinent to your field of study.
The application process
Course Selection
Choose a course and educational institution in Malta that corresponds to your academic and career objectives.
Consult a Malta Study Visa Consultant
Seeking the advice of a Malta study visa expert in Amritsar, such as Capital Immigration Consultants, will help you through the procedure and increase your chances of success.
Document Preparation
Gather and organise all necessary paperwork. Check that they adhere to the precise standards established by Maltese immigration officials.
Application Submission
Submit your completed visa application and all required papers to the Maltese embassy or consulate in your home country.
Visa Interview
You may be required to attend a visa interview at the embassy or consulate, depending on the conditions.
Biometrics and Medical Examination
As part of the application procedure, certain applicants may be asked to submit biometrics and undergo a medical examination.
Waiting Period
There will be a waiting time after you submit your application while the authorities check your papers and process your application.
Why Choose Capital Immigration Consultants?
Capital Immigration Consultants, a well-known Malta study visa consultant in Amritsar, provides unrivalled assistance in handling the complexities of the application procedure. Our skilled staff will walk you through every step of the process, ensuring that your application is comprehensive, correct, and up to date.
Set off on your academic adventure to Malta with confidence, knowing that you are backed by a team of specialists that are committed to your success.
Conclusion
Studying in Malta is a fantastic opportunity to immerse yourself in a unique combination of history, culture, and education. A well-prepared student visa application is the first step in the road. You may make your desire to study in Malta a reality by working with a reputable study abroad consultants in Amritsar, such as Capital Immigration Consultants. Contact us right away to begin your educational trip in this wonderful Mediterranean locale.
Read more about Navigating the Requirements: Eligibility Criteria for UK Study Visas