Best Tips For Successful Australian Study Visa Application
Planning to further your study in Australia is an exciting step towards your long-term career objectives. The voyage, however, begins with a successful Australian student visa application. You may assure a simple and successful visa application process by working with CIC Visa, one of the leading Education Consultant in Amritsar. In this blog article, we will give helpful hints to assist you confidently through the Australian study visa application procedure.
When it comes to reasons why Australia is the ideal study location, the list is endless. Before embarking on your trip for a study visa to pursue your goals of foreign education, you must be aware of the Australian study visa (Subclass 500) application requirements.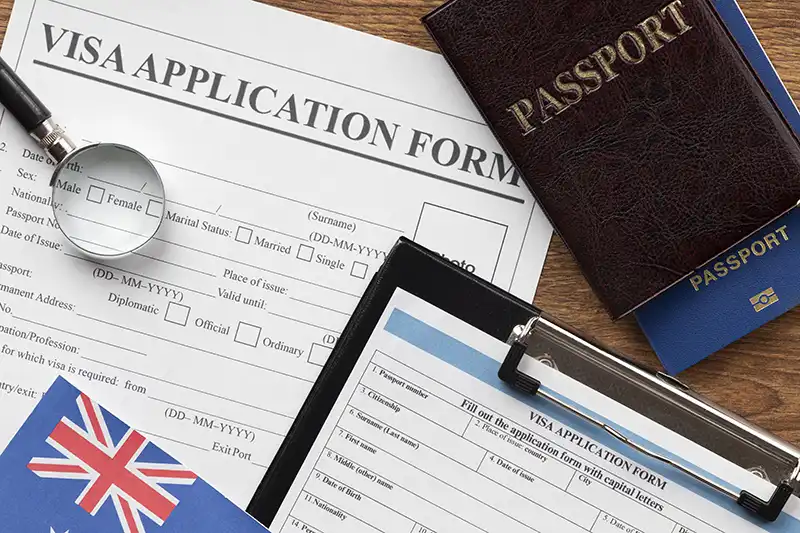 Begin Early
The visa application process in Australia can be time-consuming. To avoid last-minute stress, start your preparations early. To understand the application timeline, contact CIC Visa, your trusted foreign education consultant in Amritsar.
Check Your Eligibility
Before you begin the application process, you must be certain about your future plans and objectives. If you are determined to study at an international level, you must meet certain standards. Among them are:
English Proficiency
To survive in a foreign country, one must be fluent in Spoken English. In a writing session, you should maintain a firm grasp. According to the course requirements, there are numerous English Proficiency Tests, such as IELTS, PTE, and OET.
Academic Requirement
Each educational provider has distinct academic standards for admission to a programme. As a result, you must ensure that you thoroughly examine the criteria before enrolling in the desired course.
Financial stability
It is one of the most important steps in the Visa Application Process. To ensure that you can afford your stay and education in Australia, you must demonstrate your financial capacity to the Australian Government.
Select the Best Course and Institution
It is important to choose the correct course and institution. Check that your chosen programme matches with your career objectives and interests. CIC Visa can assist you in identifying relevant solutions that meet your academic and financial requirements.
Don't be late with your Health Insurance
Above all, get your health insurance before applying for a visa. It is important to obtain this insurance as soon as possible to avoid any rush or delay in your application process.
Compile all of your necessary documents
In terms of education and other areas, Australia's government is regulated and trusted. They examine document details to determine an applicant's authenticity. You must assemble a handy collection of documents that includes English proficiency tests, academic proofs, financial records, and many others. Before you begin the application procedure, gather all of your paperwork.
Realistic and detailed SOP
SOP is for Statement of Purpose, and it is required that you write about your true intention to study in Australia. It is part of the admission process as well as the GTE (Genuine Temporary Requirement).
In your SOP, you must explain to the officer why you chose the particular course and what circumstances impacted your decision to study abroad rather than in your native country. Aside from that, explain why you chose to study in Australia and why you want to return to India.
This application should be practical, with your objective plainly visible. It should be well-written and meaningful, clearly expressing your views and desires in words.
Submission of a Visa Application
Complete and submit your visa application online using the official website of the Australian Government. Make certain that all documents and information are correct and up to date.
Attend a visa interview
Some applicants may be invited to a visa interview. Prepare for this by going over your application and being prepared to answer questions about your studies and financial position.
Conclusion
Obtaining an Australian student visa is a critical step towards attaining your academic and professional goals. You can manage the application procedure with confidence and easily if you work with CIC Visa, the top Australia study visa consultant in Amritsar.
Read more about the Role of Student Visa Consultant in Study Abroad Journey